Product • overview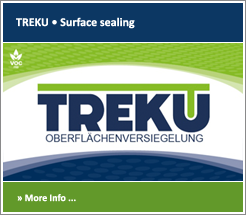 Why is the VOC free separating agent TREKU so successful?
TREKU ...
… provides a lasting protection against adhesive residues on decors, edges, tools and avoids later soiling.

… protects glue joints after buffing against soiling, blooming and staining.

… prevents pieces from sticking together in a rack.

… can be recoated with most 3D and UV lacquers.

... provides a longer durability of tools and effects more cleanness, no matter if used as a release agent, coolant and lubricant in edge banding machines, softforming, postforming and plaque coatings like CompleteLine.

… is non-flammable, free of VOC, dissolvent and alcohol and thus not evaluated as hazardous material.
… saves money and time.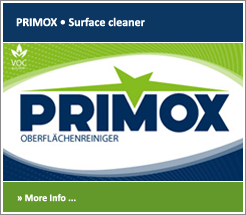 Surface cleaner • Primox ...
... is perfectly suited for cleaning surfaces. Primox is applied prior to lacquering, lettering, and coating.
... cleans plastics, lacquered surfaces, glass, metal, and all highly polished and glossy surfaces free of streaks and spots.
... removes grease, resins, glues, adhesive residues and dust and light grease, fingerprints, marker and pencil residues.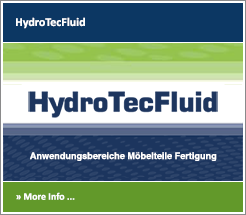 HydroTecFluid
Hydrophobing agent for an extensive range of applications.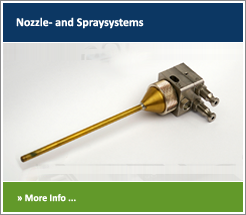 Nozzle- and Spray Systems
In atomisation technology, the nozzle is the HEART of every system. It is no surprise that our precision nozzles must fulfil the highest demands. Therefore, economic efficiency starts with continuous quality assurance and long-term process safety.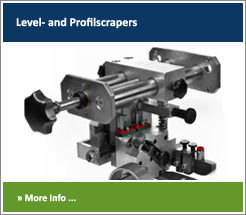 Flat- and Profilscrapers
… generate high quality edges in one single operation, permanently free of stress whitening without follow-up processing.
… can be used likewise for thin and thick edges. … as well suitable for more wavy material … and they are easy to use.
This is the latest technology for efficient final edge processing of furniture components on a consistently high quality level.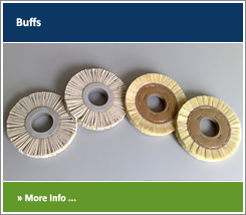 Buffs
… fitting for the application
… for better results and longer lifespan.
Round fibre, sisal, cloth brushes.
Our contact person in England and Ireland
Bodo Mündkemüller
E-Mail: b.muendkemueller@rmb-solutions.com
Mobile: +49 (0) 171 263 9985
We thank you for your visit on our Internet sites and stand to you any time with pleasure with words and deeds aside.