Level scrapers and profile scrapers • efficient, high quality edge finishes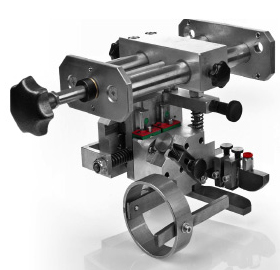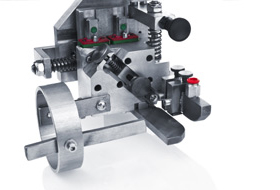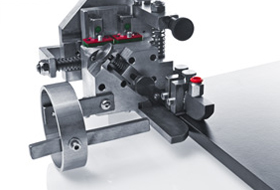 Level and profile scraper blades
… generate high quality edges permanently free if stress-whitening in one single operation, without follow-up processing.
… can be used equally for thin and thick edges.
… and suitable for more wavy material and

… space-saving and easy to operate.

This is the latest innovative technology in constructive processing of furniture components for best possible quality.

Your benefit:
four work processes in one: stripping surfaces, deburring and trueing with removal of stress whitening
small space needed in the machine
speeds up to 80 m/min with excellent surface quality of the edges
permanently free of stress whitening
easy to adjust
no readjustment required if the board thickness varies
every protrusion can be handled
even edges despite uneven surfaces
high thread separation capacity
the glue is removed from the shavings in connection with the separator TREKU
The new technology:
Side keying ensures precise positioning even if the materials are wavy and uneven
specifically targeted blow-moulding and extraction technology for clean separation of shavings and removal
cutting tools from the standard delivery program for tool manufacturers

We are happy to answer any specific questions you may have.
We thank you for your visit on our Internet sites and stand to you any time with pleasure with words and deeds aside.